Kinzo Saint-Eustache is open!
Come and visit us at 508 Rue Dufour in St-Eustache.
How to play
PLAY KINZO IN THREE STEPS
PLACE A BET!
IT'S TIME TO PLACE YOUR BETS!
Purchase your Kinzo, Kinzo mystère or Super Kinzo tickets during the sales periods. The type of ticket available is determined by the next round played.
DISCOVER THE THREE TYPES OF ROUNDS
PLAY!
SUSPENSE GUATANTEED!
A grid consists of 15 numbers from 1 to 90. Numbers are drawn at random: find them on your ticket and cross them out.
LINE GAME

Cross out the five numbers on a horizontal line.

MYSTERY SQUARES

Cross out the six numbers in black squares on your ticket.

TWO-LINE GAME

Cross out the 10 numbers on two adjacent horizontal lines.

15/15 GAME

Cross out all 15 numbers on your ticket.
WIN!
WILL YOU BE THE NEXT WINNER?
Once you've completed a game, hit the illuminated push-button and check out your winnings!
Kinzo prizes vary based on the sales for each round. The more sales, the bigger the wins.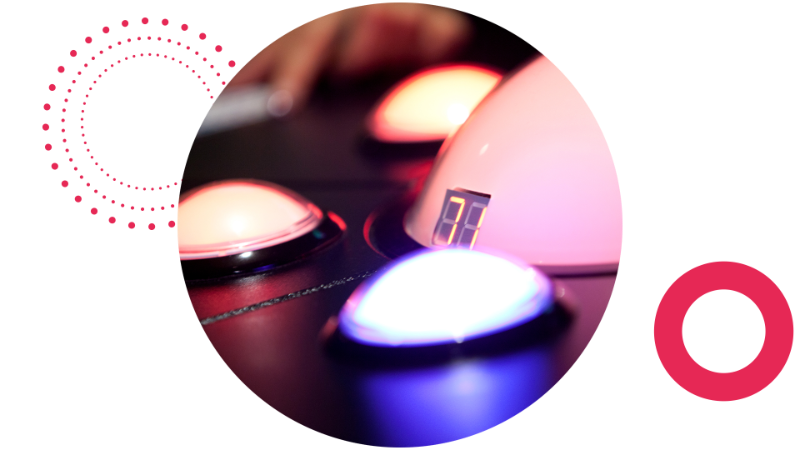 * Prizes are divisible if there are several winners.
** Sales for all halls for the specific game.
*** If the super jackpot is not won over the course of 49 consecutive days, it will replace the jackpot in play on Day 50, as per the rules in effect. During that time, the jackpot is set aside and continues to grow as usual, as per the rules in effect.
**** The bonus is an additional prize added to the 15/15 prize when offered.